Nearly a year in development, the Kwik Rail finally allows an SKS shooter the option of adding an optic to a solid platform.
With removal of the rear pin the KwikRail pivots up and out of the way for easy cleaning and maintenance.
Equipped with a groove for use as an emergency back-up iron sight. Front sight will require some adjustment.
Made of 6061 Aluminum with black anodize finish. Requires removal of rear sight and receiver cover pin from your SKS. All new hardware is supplied with KwikRail.
These are the welded two piece units and are now discontinued and on sale at a great price. Get them while they last!
Made in Canada!
Sale

Made available to allow for fast assembly and disassembly of rail for cleaning or inspection of your rifle. Stainless steel.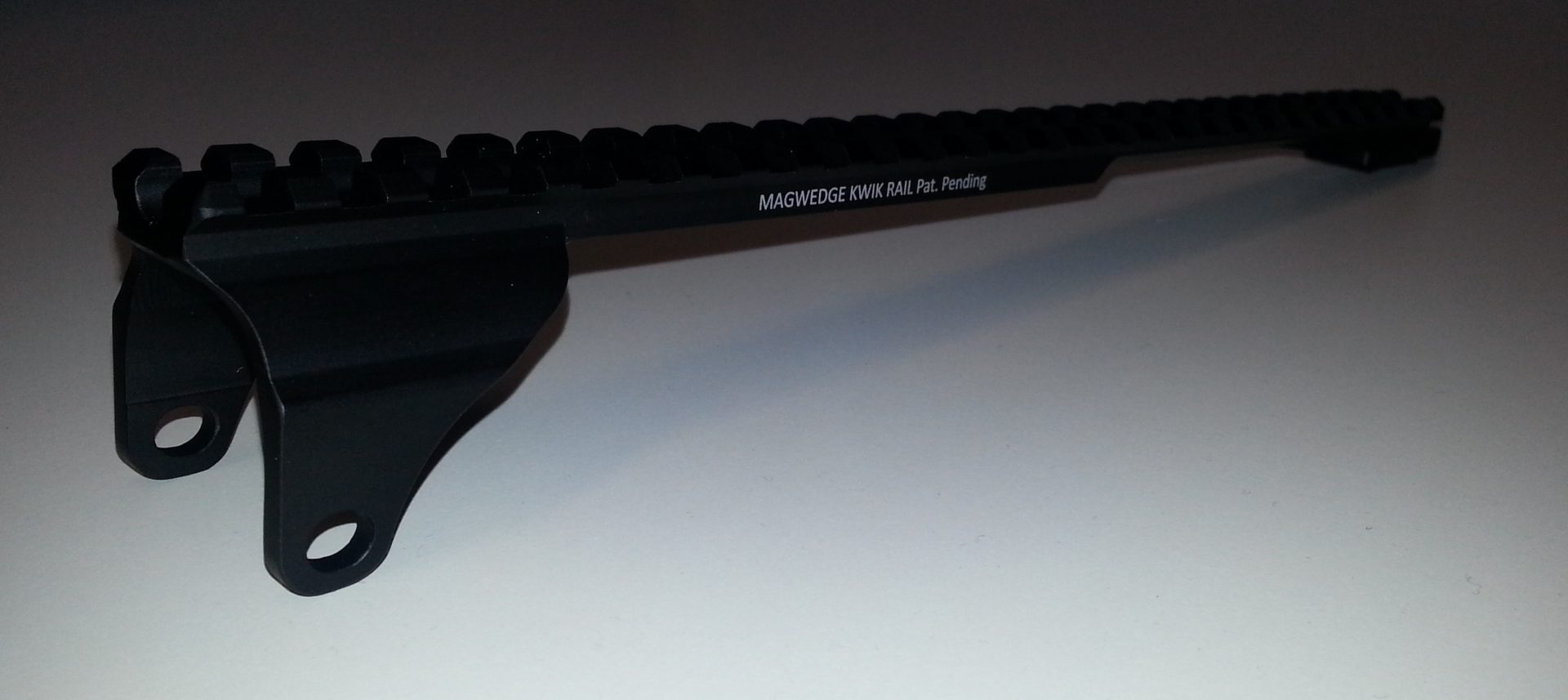 NEW PRODUCT!!!
Quite simply the best SKS rail made.
Our premium grade KwikRail is made from a single piece of high quality 6061 aluminum, and finished with our finest semi matte anodize.
No screws to loosen off and cause issues with retaining zero, this rail is made for those who want the very best.